Eastlake North High School

In Memory
Colonel Anders VIEW PROFILE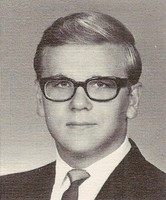 Colonel A. Anders
A suit was filed in Trumbull County Common Pleas Court last week seeking damages for a car-train accident in which a Warren man was killed.
Suit was filed against Chessie Systems, Baltimore and Ohio Railroad, William Barry of Columbiana, and George D. Williams of Bessmer, PA.
Anders died when his car collided with a B&O train at Lyntz-Townline Rd., Lordstown, on October 24, 1975.
Charges were made the train was traveling at an unreasonable speed, causing the deceased to be unable to avoid collision and "failure to provide adequate and operate adequate signaling devices at the crossing," and that the engineer allowed the fireman to operate the engine.
Click here to see Colonel's last Profile entry.