Eastlake North High School

In Memory
John (Claude) Bernard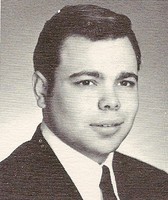 John C. Bernard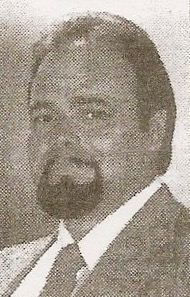 Funeral services for John C. Bernard, 55, of Chagrin Falls, will be 11 am Thursday at Davis Funeral Home, 4154 Clark Ave., Willoughby.
Mr. Bernard died September 24, 2005, at Hillcrest Hospital in Mayfield Heights.
Born January 8, 1950, in Montreal, Canada, he was a longtime resident of Chagrin Falls.
Mr. Bernard was a member of the Chagrin Lagoons Yacht Club. He enjoyed boating and traveling.
Along with his wife, Lynn, he was the owner and operator of B&L Electric Company of Chagrin FAlls for 18 years.
Survivors are his wife of 35 years, M. Lynn (Hayden) Bernard; parents, Leonard and Huguette (Lamoureux) Bernard of Naples,FL; brothers, Mark Bernard of Lehigh Acres, FL and Daniel Bernard of Bonita Springs, FL; sisters, Joann (Dan) Dougan of Lehigh Acres, FL and Diane (Marlow) Morosko of Claridon Township.
Friends may call 2 to 4 and 6 to 8 pm Wednesday at the funeral home. The Rev. Robert A Gaston will officiate the service. Burial will be in Western Reserve Memorial Gardens, Chester Township.