Eastlake North High School

In Memory
David Cummings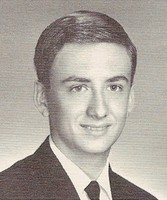 David Clark Cummings
David was born on January 11, 1950 and passed away on Saturday, April 11, 2015.
David was a resident of Alburquerque, New Mexico at the time of passing.
Interment will be held at 1:00 pm Friday, May 8, 2015 in Long Cemetery, Van Buren County, TN. Family and friends are to meet at the cemetery. There will be no visitation or service at High's.