Eastlake North High School

In Memory
Michael Muzychenko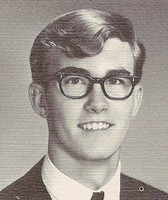 Michael W Muzychenko
Sgt. Michael W Muzychenko considered the Lyndhurst Police Department his extended family.
He was a Lyndhurst police officer since 1986 and most recently had been the midnight shift supervisor.
Mr Muzychenko, 47, suffered a heart attack Tuesday while handcuffing a suspected drunken driver at the police station.
He was born in Angola, IN and graduated from Eastlake North High School.
He attended Augusta College where he played semiprofessional football with the Augusta Eagles. He also attended Case Western Reserve University.
A seven-year Navy veteran, Mr Muzychenko served aboard the USS Long Beach during bombardments and missile launchings in Vietnam.
The Lakewood resident enjoyed woodworking and building miniature models of Civil War and World War II battles. He was a volunteer with the Make-A-Wish foundation for ill children.
Survivors include his wife of 5 years, Diane; daughter, Sarah of Broadview Heights, son, Michael of Lakewood; stepdaughters, Sara Brewer and Emily Brewer, both of Lakewood; stepson, Colin Brewer of Lakewood; his parents, Walter and Arlene of Willowick; a brother and sister.
Services will be at 10 a.m. tomorrow at SS Cyril and Methodius Catholic Church, 12628 Madison Avenue, Lakewood.
Nickels Funeral Home in Lakewood is handling arrangements.
Memorial contributions may be sent to the Make-A-Wish Foundation of NE Ohio, 14100 Chagrin Blvd., No 125, Cleveland, OH, 44122.