Eastlake North High School

In Memory
Robert Nist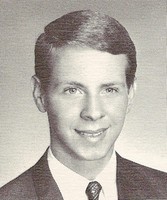 Dr. Robert A Nist
Dr Robert A Nist, 54 of Zanesville, passed away at 3:09 p.m. Thursday, December 2, 2004 at Genesis Good Samaritan Hospital Emergency Room in Zanesville, OH.
Surviving Dr. Nist are his parents; wife, Dr. Ellen G Swingle Nist, to whom he was married 13 years; three daughters, Anne "Annie" Marie Nist and Allison L. Moore both of the home and Mary Ellen Moore of Boston, MA, formerly of Zanesville; three sisters, Joyce Casto of Trinity, FL, Susan Meyers of Eastlake and Judy Born of Columbus; and several nieces and nephews.
Friends may call 1-3 and 6-9 p.m. Monday, December 6, 2004 at Bryan Funeral Home, 2318 Maple Ave., Zanesville.
Mass of Christian Burial will be celebrated at 10:30 a.m. Tuesday December 7, 2004 at St. Nicholas Catholic Church with Father Leo L. Connolly officiating with burial to follow at Memorial Park Cemetery. Memorial contributions may be made to St. Nicholas Catholic School, 1030 E. Main Street, Zanesville, OH 43701.