Eastlake North High School

In Memory
Rodney Price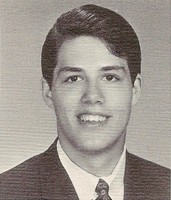 Mr Rodney Price, 38
Rodney Price
San Francisco Chronicle (CA) — Thursday, August 18, 1988
Rodney Price, a San Francisco actor, dancer and choreographer, died on Monday of complications resulting from AIDS and lymphoma.

Mr. Price, 38, was a founding member of the Angels of Light, an award-winning theatrical troupe that staged dozens of colorful productions in the 1970s and early '80s. Originally an anarchic, outrageous company, the Angels of Light shunned publicity for many years and refused to charge admission for performances.

Later, the Angels staged "Psy-Clones," "Two Tales of Hollywood Horror," "Parasites Under the Bourgeois-Sea," "Hotel of Follies" and the award-winning "Holy Cow!" Mr. Price won three Bay Area Theater Critics Circle awards with the troupe for the latter two shows.

A native of Pittsburgh, Pa., Mr. Price was reared in Cleveland and moved to San Francisco in 1970. A fine dancer, he was best known for talents in tap but also became accomplished at ballet, acrobatics and bharata natyam, an Indian dance form.

Mr. Price is survived by his parents, Richard Price and Dorothy Sevegen, and by Debra Bauer and Brian Mulhern, close friends and collaborators with whom he lived for many years.

A funeral service will be held at 10 a.m. today at the Most Holy Redeemer Church, 100 Diamond Street at 18th Street.
https://genealogybank.com/nbshare/AC01170802233153023821508619174